Welcome to Ezra Stiles College!
Welcome to the Herd, welcome home.
---
Our stunning SAC members at the first Ezra Gala! Thank you for putting on the best dance any of the residential colleges have ever seen! Who says Meese can't get classy?

It's time to D~A~N~C~E! Some of the herd at their final Salsa dancing lesson with Jeff Hudson, and a surprise visit from the Moose!
It's fall (a Moose's favorite time of year)! Thanks to SAC for all the autumnal fun…
Keep your eyes out for Moose in Canoes around East Rock!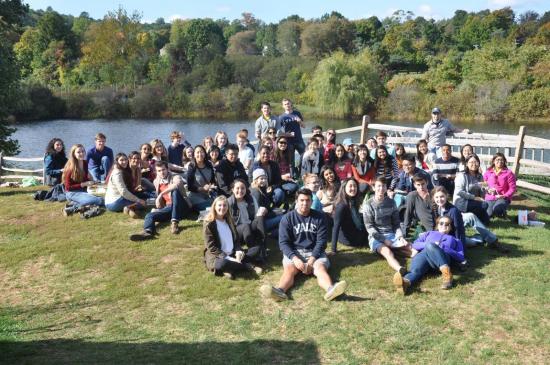 Fact: Moose love apples. So why not have an apple-picking expedition? Thanks to SAC for an awesome day of fresh apples and other goodies!
Rise Unveiling in the Common Room