Administrative Offices
The Head of College's and Dean's offices are open from 8:30 to 5:00, Monday through Friday – stop by the offices near the front gate of the college!
Stiles Office: Come for company, HELP!, opinions, conversation, sympathy, and a simple change of scenery,  to borrow a Frisbee, basketball, board game, or a DVD!
---
Courtyard
The perfect place to relax or study alongside your favorite Stilesians!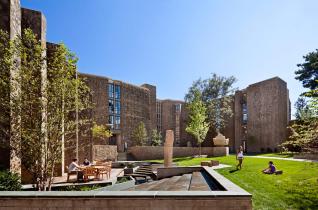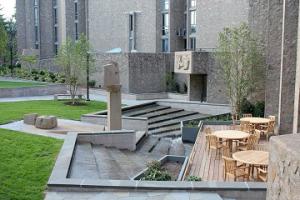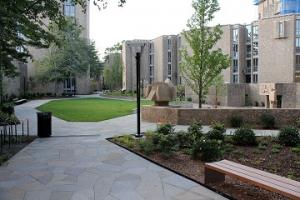 ---
Common Room
Located next to the dining hall, with sofas and chairs and study spaces, a grand piano and a fireplace, this room is for students to relax and study throughout the day and night.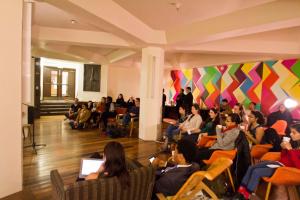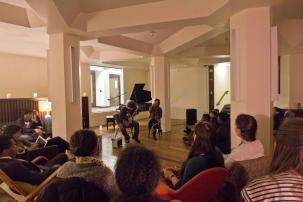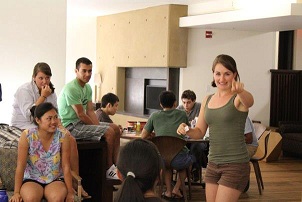 ---
Art Gallery
Located across the hallway from the Common Room, the Art Gallery is a student-run space where Stilesians showcase their art to the rest of the college. 
---
Library
Located in Entryway A, this is the favorite study spot on campus for most Stilesians!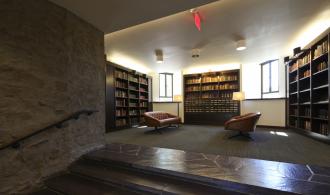 ---
TV/Game Room
Located next to the Buttery, you'll find a pool table and ping pong table, a big screen television, a foosball table, and plenty of seats for lounging.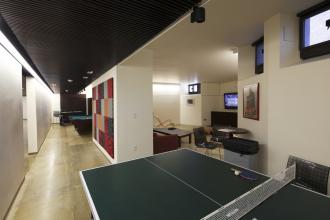 ---
Buttery
A snack bar, run by students. It's down the hall from the Common Room and next to the TV/Game Room. Come enjoy fresh baked cookies, quesadillas, mozz sticks, Stiles delicacies like "The Jambler", and much, much more! Stop by for a quick study break or for Trivia Night!
Hours: Sunday-Thursday 10:00 PM - 1:00 AM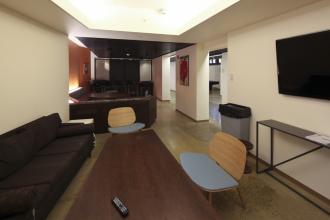 ---
Student Kitchen
Down the hall from the TV/Game Room, the student kitchen is stocked with basic pantry items. Here's how to reserve the kitchen.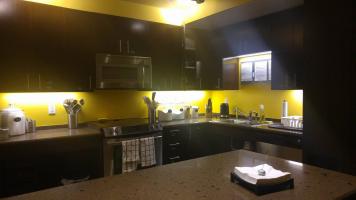 ---
Bicycle Storage
 Store your bikes in the tunnel between the tower and the Common Room, or use the outdoor racks in the Ezra Stiles courtyard.
---
Laundry Facilities
Located in the basement of the college, these washers and dryers operate through the activation of the mag-stripe on your Yale ID.