Welcome to Ezra Stiles College!
Welcome to our website! Please feel free to navigate through the pages to learn more about us and find resources available to our students.
---
Recently in Stiles
The Ezra Stiles Film Festival 2018~ 
This February, thanks to several dedicated students and our incredible college staff, the Ezra Stiles Film Festival was brought back better than ever. The festival featured films by our talented Stilesians, as well as those by students in other residential colleges. Golden Moose trophies were awarded by an esteemed panel of judges, and everyone who attended went home with a swag bag far better than those given out at Hollywood award ceremonies.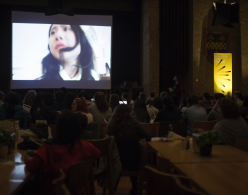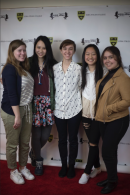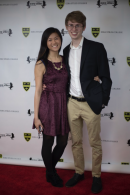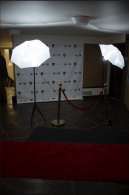 ---
Arts Week 2018~ 
Every year, the Ezra Stiles Arts Week Committee puts together a fabulous week of opportunities for Stilesians to explore their creative sides. This year featured a special student showcase in the Stiles Art Gallery, houseplant party, dance showcase, pet rock rumble, V-day card workshop, and more!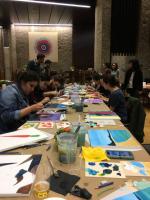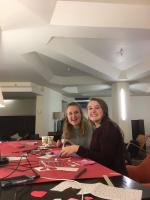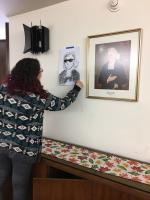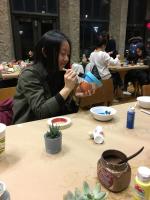 Cookie Decorating with the Dean 2017~ 
One of the many annual study breaks hosted in Stiles during finals period is cookie decorating with Dean P. Hundreds of cookies, tens of frosting colors, and millions of sprinkles make for a fun and sweet reprieve from hours in the library.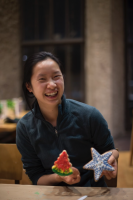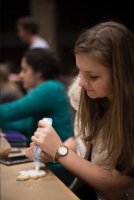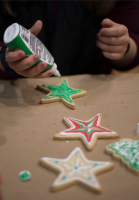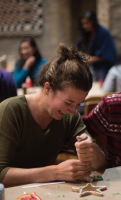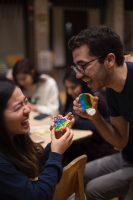 ---
Tree Decorating 2017~ 
On Sunday the 10th of December, students joined Head Pitti's family in the Head of College house to help decorate their Christmas tree, eat Christmas cookies, and drink hot cocoa.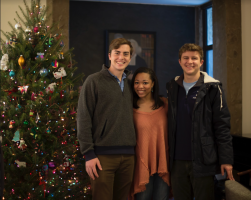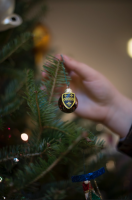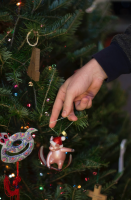 ---
Midnight Breakfast 2017~ 
During reading period, Stilesians swarmed into the Moose Butt to refuel with fluffy pancakes, moose tracks ice cream, and much, much more. Many thanks to SAC and Special Guest Chef Head Pitti for an amazing event!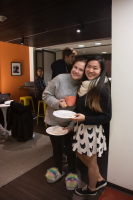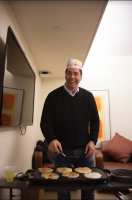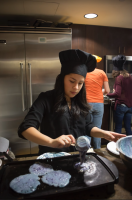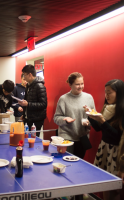 ---
Pumpkin Carving 2017~
Right before Halloween, Ezra Stiles students gathered in the dining hall to carve pumpkins and compete to win movie tickets and moose swag!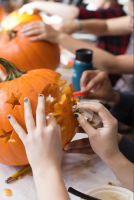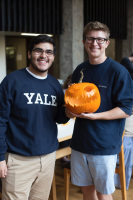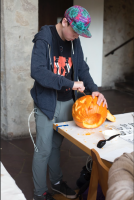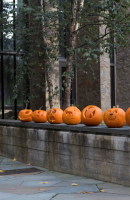 ---
Medieval (K)night 2017~
Stilesians from all corners of campus came together to don Viking helmets, wield their shields, and fearlessly raid the lesser colleges of Morse, Franklin, and Murray! Ezra Stiles is, without a doubt, the greatest college of them all. And anyone who says otherwise shall have to answer to the Order of the Moose when when next we hunger for a raid…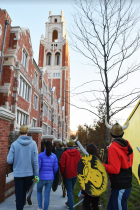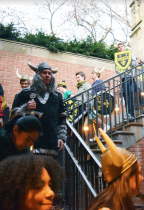 ---
Ezra Gala 2017~
Sweet crepes, good music, twinkling lights, and the best company made this year's Ezra Gala in the Stiles courtyard a magical event.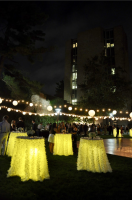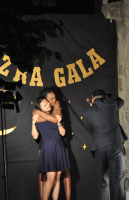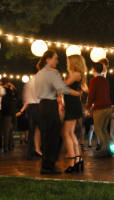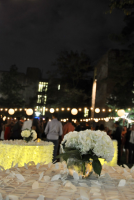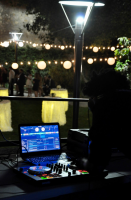 ---
Annual Apple Picking Trip 2017~
Every year two buses of moose head to Lyman Orchards to pick apples, eat apple cider donuts, and celebrate the beginning of fall.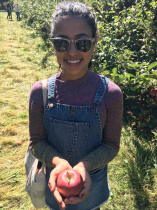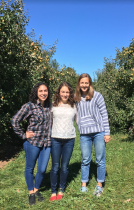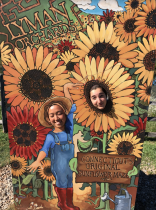 ---
For more photos from past Ezra Stiles College events, please visit our Past Event Highlights page.