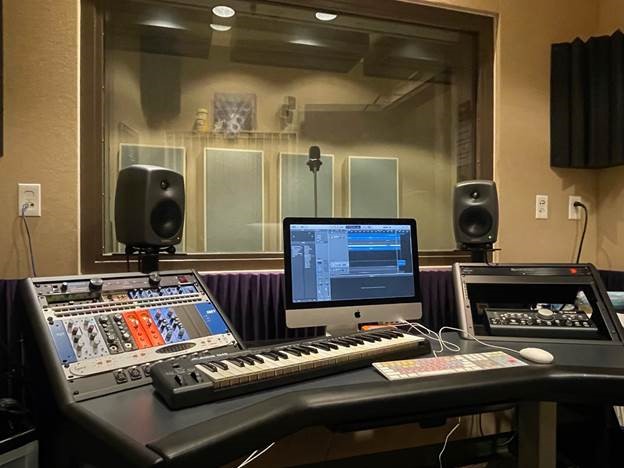 The Crescent Underground Recording Studio (CURS) is a state-of-the-art sound recording facility operated by students at Morse and Ezra Stiles Colleges.  The studio provides a high-quality, low-cost recording and production option for student music groups, audio journalists, sound designers, and multi-media projects.
The CURS control room is equipped with an Apple iMac computer system running Logic X Pro, Protools 12, Ableton Live 10, and Ardour, an open-source digital audio engine.  The front end includes multiple high-end 500 Series recording preamps running into a Lynx Aurora 8 A/D converter. The studio's live room is a professional acoustically-isolated space equipped with a selection of quality microphones.  For a list of current CURS equipment, click here.   
Applications for training slots are emailed to Morse and Stiles students at the beginning of Fall and Spring Semester. For details on CURS Use and Contract Policies click here. 
For more information about the studio, please contact the CURS Studio Managers at curstudio@gmail.com. 
For links to audio software training resources, click here.
=========================