What is a Public Health Coordinator?
Public Health Coordinators (PHCs) provide supportive on-site crisis intervention and emergency management for Yale College students, with remote support as necessary from professional staff. The PHCs do not provide counseling or emergency services themselves. They are an on-site resource to direct students to professional resources or direct professionals to students in need, acting as a liaison when necessary. The PHCs must sign, model and abide by the Yale Community Compact.  Students who are having trouble living up to their Compact commitments may be referred to the PHCs for guidance and support. The PHCs will report to a Yale Mental Health and Counseling professional and to a member of Yale College Student Affairs. Each PHC will participate in an on-call schedule to collectively cover the residential colleges 24/7 when the undergraduates are in residence.
Jordan Humphrey, Ezra Stiles Public Health Coordinator 2020-2021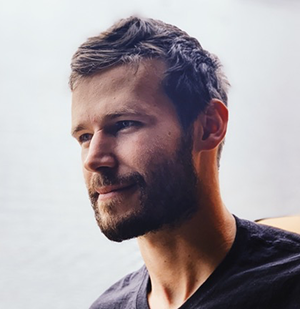 Jordan is a professional student at Yale's Divinity School working towards chaplaincy and exploring the intersection of literature and religion. Originally from North Carolina, Jordan has spent the last decade leading backpacking trips through the Utah desert as an EMT, working on farms as far away as New Zealand, and getting an MFA in creative writing in the Appalachian Mountains. Though he feels most at home in the wilderness, Jordan has lived in NYC for the past year, teaching literature at a community college in Manhattan and learning to appreciate a vastly different ecosystem. He's looking forward to keeping our campus safe and finding creative ways to build community in this brave (and socially distanced) new world.
Feel free to reach out to Jordan at jordan.humphrey@yale.edu.   
You may also visit the Yale College Public Health Coordinator Program page for more information, including the PHC's on-call schedule and contact number for urgent matters.